HOT LINKS:

 
"The illiterate of the 21st Century will not be those who cannot read and write, but those who cannot learn, unlearn, and relearn."
— Alvin Toffler
Pass it on! Tell a friend!
4 Technologies That Will Be Massive in 20 Years
By Caleb Naysmith — BENZINGA
The concept of smartphones and electric cars seemed like a pipe dream 20 years ago, but today, nearly 6.92 billion people, or 86.4% of the global population, have personal smartphones. Governments worldwide are moving toward a green future by encouraging the use of electric cars instead of vehicles with combustible engines.
Investing in burgeoning technologies could increase your wealth within the next two decades. Take a look at some of the most promising technologies poised to become a more common part of everyday life.
Link:
10 Emerging Computer Technologies
that will shape the future
By Gunett Kaur — The Cointelegraph
Discover 10 emerging technologies in computer science that are set to shape the future, including quantum computing, extended reality and robotics.
Link:
4 Provocative SF Visions of the Future
Reviews By Charlie Jane Anders — The Washington Post
These books aim to leave us wondering, if only to help us avoid some of the worst-case scenarios they present.
LINK:
Four Battlegrounds
power in the age of artificial intelligence
By Paul Scharre 
today's great power rivalry—the struggle to control artificial intelligence
A new industrial revolution has begun. Like mechanization or electricity before it, artificial intelligence will touch every aspect of our lives—and cause profound disruptions in the balance of global power, especially among the AI superpowers: China, the United States, and Europe.
Autonomous weapons expert Paul Scharre takes readers inside the fierce competition to develop and implement this game-changing technology and dominate the future.
LINK:
Army of None
autonomous weapons and the future of war
By Paul Scharre 
The era of autonomous weapons has arrived. Today around the globe, at least thirty nations have weapons that can search for and destroy enemy targets all on their own. Paul Scharre, a leading expert in next-generation warfare, describes these and other high tech weapons systems—from Israel's Harpy drone to the American submarine-hunting robot ship Sea Hunter—and examines the legal and ethical issues surrounding their use. 
BE ADVISED: The technology and systems discussed in this book are now more than five years old — a virtual eternity.
LINK:
Spying on Your Brainwaves?
That future is near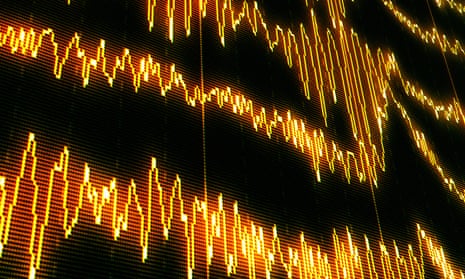 By Hamilton Nolan — The Guardian
At Davos, a futurist spoke in glowing terms about 'brain transparency' – and downplayed the obvious dystopian risks!
The reptilian annual World Economic Forum at Davos, where the masters of the universe meet to congratulate themselves on their benevolent dictatorship, is home to many sinister ideas. Sharing the latest sinister ideas with business leaders is, in essence, why the event exists. This year, one of the creepiest discussions of all was delivered under the guise of progress and productivity.
LINK:
= = = = = =
Alvin and Heidi Toffler
Alvin Toffler (1928–2016) — an American writer and futurist — whose list of bestselling books includes Future Shock, The Third Wave, and Powershift. He was a cofounder of Toffler Associates, a consulting firm for companies and governments worldwide on advances in economics, technology, and social change.
Adelaide Elizabeth "Heidi" Farrell Toffler (1929–2019) — a researcher, editor and futurist — served an essential though anonymous collaborative role alongside her celebrated husband, Alvin Toffler, in producing global best-selling books about the consequences of rapid change.
FUTURE SHOCK
Future Shock is a 1970 book by American futurist Alvin Toffler, written together with his spouse Adelaide Elizabeth "Heidi" Farrell Toffler , in which the authors define the term "future shock" as a certain psychological state of individuals and entire societies. The shortest definition for the term in the book is a personal perception of "too much change in too short a period of time". The book, which became an international bestseller, has sold over 6 million copies and has been widely translated.
Alvin Toffler argued that society is undergoing an enormous structural change, a revolution from an industrial society to a "super-industrial society". This change overwhelms people. He argues that the accelerated rate of technological and social change leaves people disconnected and suffering from "shattering stress and disorientation"—future shocked. Toffler stated that the majority of social problems are symptoms of future shock. In his discussion of the components of such shock he popularized the term "information overload."
LINK:
THE THIRD WAVE
the classic study of tomorrow
The Third Wave makes startling sense of the violent changes now battering our world. Its sweeping synthesis casts fresh light on our new forms of marriage and family, on today's dramatic changes in business and economics. It explains the role of cults, the new definitions of work, play, love, and success. It points toward new forms of twenty-first-century democracy.
LINK:
POWERSHIFT
Knowledge, Wealth, and Violence at the Edge of the 21st Century
In Powershift, Toffler argues that while headlines focus on shifts of power at the global level, equally significant shifts are taking place in the everyday world we all inhabit—the world of supermarkets and hospitals, banks and business offices, television and telephones, politics and personal life. The very nature of power is changing under our eyes.
 
Powershift maps the "info-wars" of tomorrow and outlines a new system of wealth creation based on individualism, innovation, and information. As old political antagonisms fade, Toffler identifies where the next, far more important world division will arise—not between East and West or North and South, but between the "fast" and the "slow."
 
In Powershift, Alvin Toffler has formulated the deepest, most comprehensive synthesis yet written about the civilization of the twenty-first century. It is one of the most important books you will ever read.
LINK:
REVOLUTIONARY WEALTH
Starting with the publication of their seminal bestseller, Future Shock, Alvin and Heidi Toffler have given millions of readers new ways to think about personal life in today's high-speed world with its constantly changing, seemingly random impacts on our businesses, governments, families and daily lives.
Now, writing with the same rare grasp and clarity that made their earlier books classics, the Tofflers turn their attention to the revolution in wealth now sweeping the planet. And once again, they provide a penetrating, coherent way to make sense of the seemingly senseless.
LINK:
And Here's More . . .
10 YEARS AFTER FUTURE SHOCK
Alvin Toffler
LINK:
CREATING A NEW CIVILIZATION
Alvin Toffler
LINK:
BiG THINKERS
Alvin Toffler Futurist



LINK:
AFTER SHOCK
and the Legacy of Alvin Toffler

LINK:
AFTER WORDS — ALVIN TOFFLER

Interview About Revolutionary Wealth


LINK:
AFTER SHOCK

the world's foremost futurists reflect
Edited By John Schroeter
LINK:
ALVIN TOFFLER SAW THE FUTURE BEFORE IT ARRIVED

July 4, 2016 — The noted futurist passed away at the age of 87.
By Nathan Gardels — The WorldPost
LINK:
WHAT ALVIN TOFFLER GOT RIGHT
and Wrong
By Courtney Subramanian — BBC News
LINK:
Robert B. Reich
"A handful of billionaires now have unprecedented control over banking, the food we eat, the healthcare we can access and, now, the information we receive.  This is what oligarchy looks like."




— Robert B. Reich
ROBERT B. REICH is Chancellor's Professor of Public Policy at the Richard and Rhoda Goldman School of Public Policy at the University of California, Berkeley. He has served in three national administrations, most recently as secretary of labor under President Bill Clinton, and he served as an adviser to President-elect Barack Obama. 
He is co-founding editor of The American Prospect magazine and chairman of Common Cause. His bi-weekly commentaries on public radio's Marketplace are heard by nearly five million people.
AFTERSHOCK
The Next Economy and America's Future
When the nation's economy foundered in 2008, blame was directed almost universally at Wall Street. But Robert B. Reich suggests a different reason for the meltdown, and for a perilous road ahead. He argues that the real problem is structural: it lies in the increasing concentration of income and wealth at the top, and in a middle class that has had to go deeply into debt to maintain a decent standard of living.
LINK:
THE SYSTEM
Who Rigged It, How We Fix It
There is a mounting sense that our political-economic system is no longer working, but what is the core problem and how do we remedy it? Wealth and power have combined to install an oligarchy and undermine democracy. Reich exposes the myths of meritocracy, national competitiveness, corporate social responsibility, the "free market," and the political "center," all of which are used by those at the top to divert attention from their takeover of the system and to justify their accumulation of even more wealth and power. In demystifying the current system, Reich reveals where power actually lies and how it is wielded, and invites us to reclaim power and remake the system for all.
LINK:
THE NEXT FRONTIER

LINK:
THE FUTURE OF SUCCESS

working and living in the new economy
LINK:
I'LL BE SHORT

essentials for a decent working society
LINK:
REASON

why liberals will win the battle for america

LNK:
SUPERCAPITALISM

the transformation of business, democracy, and everyday life
LINK:
THE WORK OF NATIONS

Preparing Ourselves for 21st Century Capitalism
LINK:
BEYOND OUTRAGE

what has gone wrong with our economy and our democracy, and how to fix it
LINK:
TALES OF A NEW AMERICA

LINK:
LOCKED IN THE CABINET

LINK:
SAVING CAPITALISM

For the Many, Not the Few
LINK:
ECONOMICS IN WONDERLAND

 cartoon guide to a political world gone mad and mean
LINK:
The Common Good
LINK:
And Here's More . . .
THINGS ARE GETTING BETTER
By Robert Reich — The Guardian
It's hard to believe, but things are getting better. They will continue to if we keep up the fight.
Setbacks notwithstanding, we are better today than we were 50 years ago, 20 years ago, even a year ago
Link:
PAUL KRUGMAN PREDICTS
How GOP 'Fanatics' Will Make People Feel In 2023
By Lee Moran — HUFFPOST
The "prospects don't look good," the economist warned in his New York Times column. The party's unhinged lurch will lead people to "spend much of 2023 feeling nostalgic for the good old days of greed and cynicism" in U.S. politics.
LINK:
THE MONOPOLIZATION OF AMERICA

LINK:
AMERICA'S GREAT DIVIDE

LINK:
12 MYTHS ABOUT TAXING THE RICH

LINK:
IN CONVERSATION

:



robert reich and elizabeth warren
LINK:
WHO RIGGED THE SYSTEM?

and how to fix it
LINK:
John von Neumann
THE COMPUTER AND THE BRAIN
The Silliman Memorial Lectures Series
John von Neumann is generally regarded as one of the greatest mathematicians in modern history.
His last work, The Computer and the Brain, was begun shortly before his death in 1957 and compares the human brain with the computing machines of his time. Von Neumann discusses analogies and differences with unparalleled clarity and precision, making his thoughts still relevant today.
LINK:
JOHN VON NEUMANN
The Scientific Genius Who Pioneered the Modern Computer, Game Theory, Nuclear Deterrence, and Much More
By Norman Macrae
John von Neumann was a Jewish refugee from Hungary considered a "genius" like fellow Hungarians Leo Szilard, Eugene Wigner and Edward Teller, who played key roles developing the A-bomb at Los Alamos during World War II. As a mathematician at Princeton's Institute for Advanced Study (where Einstein was also a professor), von Neumann was a leader in the development of early computers. Later, he developed the new field of game theory in economics and became a top nuclear arms policy adviser to the Truman and Eisenhower administrations.
LINK:
THE MAN FROM THE FUTURE
the visionary life of john von neumann
By Ananyo Bhattacharya
An electrifying biography of one of the most extraordinary scientists of the twentieth century and the world he made.
The smartphones in our pockets and computers like brains. The vagaries of game theory and evolutionary biology. Nuclear weapons and self-replicating spacecrafts. All bear the fingerprints of one remarkable, yet largely overlooked, man: John von Neumann.
LINK:
A CONVERSATION WITH ANANYO BATTACHARYA
Author of John von Neumann: The Man from the Future
Interviewed By Jørgen Veisdal
We talk about von Neumann's upbringing in Budapest, his years pursuing two degrees in two different universities simultaneously, his work in Göttingen, admiration of Gödel, relationship with Turing, work on game theory, contributions to the Manhattan Project, fascination with computing and much much more.
LINK:
====
PROFESSIONS THAT WON'T EXIST SOON
By Ryan Schocket — BuzzFeed
LINK:
HOW SCIENCE MIGHT SAVE US
a conversation with Martin Rees
By John Mecklin — Bulletin of the Atomic Scientists
Martin Rees offers a thumbnail take on biological terrorism, in the process illustrating why he is known as one of the world's most effective communicators on existential risk. "I worry very much about how we can be sure that some bad actor, as it were, doesn't secretly develop some very dangerous pathogen and release it," he said. "It's unlikely that many people wish to do this. But when the release of a pathogen could lead to a global pandemic, one such person is too many. As I put it, the global village will have its village idiots, but they will have global range."
LINKS:
CLIMATE CHANGE FROM A TO Z
The stories we tell ourselves about the future.
By Elizabeth Kolbert — The New Yorker
LINK:
The Climate Book
the facts and the solutions
By Greta Thunberg
We still have time to change the world. From Greta Thunberg, the world's leading climate activist, comes the essential handbook for making it happen.

You might think it's an impossible task: secure a safe future for life on Earth, at a scale and speed never seen, against all the odds. There is hope – but only if we listen to the science before it's too late.
LINK:
THE FUTURE OF EVERYTHING
The World-Changing Race to Develop the Quantum Computer
By Stephen Witt — The New Yorker
Such a device could help address climate change and food scarcity, or break the Internet. Will the U.S. or China get there first?
LINK:
10 OF THE WORLD'S MOST GROUNDBREAKING FUTURISTS
By Patrick J. Kiger — HowStuffWork
In 1900, Smithsonian Institution curator John Elfreth Watkins wrote an article for The Ladies' Home Journal, entitled "What May Happen in the Next Hundred Years," filled with predictions that many of his readers probably scoffed at as ridiculously improbable.
LINK:
FUTURE IQ
Your Success Strategies in the Age of Artificial Intelligence
By Sandra Navidi
Future IQ examines the disruptive effects that artificial intelligence has on jobs and provides actionable strategies to convert the resulting challenges into opportunities.
Over the next decade, AI will replace up to 50 percent of jobs, and change remaining ones significantly. We cannot control the dynamics of technological progress, but we can control how we react to them.
Future IQ shows that the best way to prepare for the future is to create it yourself. 
LINK:
TECH TRENDS IN PRACTICE
The 25 Technologies that are Driving the 4th Industrial Revolution
By Bernard Marr
futurist Bernard Marr explains the role of technology in providing innovative businesses solutions for companies of varying sizes and across different industries. He covers wide-ranging trends and provides an overview of how companies are using these new and emerging technologies in practice.
LINK:
IMAGINABLE
How to See the Future Coming and Feel Ready for Anything
By Jane McGonigal
The COVID-19 pandemic, increasingly frequent climate disasters, a new war — events we might have called "unimaginable" or "unthinkable" in the past are now reality. Today it feels more challenging than ever to feel unafraid, hopeful, and equipped to face the future with optimism. How do we map out our lives when it seems impossible to predict what the world will be like next week, let alone next year or next decade? What we need now are strategies to help us recover our confidence and creativity in facing uncertain futures.
LINK:
PERMANENT DISTORTION
How the Financial Markets Abandoned the Real Economy Forever
By Nomi Prins
A riveting exposé of a permanent financial dystopia, its causes, and real-world consequences
It is abundantly clear that our world is divided into two very different economies. The real one, for the average worker, is based on productivity and results. It behaves according to traditional rules of money and economics. The other doesn't. It is the product of years of loose money, poured by central banks into a system dominated by financial titans. It is powerful enough to send stock markets higher even in the face of a global pandemic and threats of nuclear war.   
LINK:
REIMAGINING CAPITALISM IN A WORLD ON FIRE
By Rebecca Henderson
A new intellectual foundation and a practical pathway forward for a system that has lost its moral and ethical foundation.
Free market capitalism is one of humanity's greatest inventions and the greatest source of prosperity the world has ever seen. But this success has been costly. Capitalism is on the verge of destroying the planet and destabilizing society as wealth rushes to the top. The time for action is running short.
LINK:
We do the research
so you don't have to!
A Free Service from
BLACKDOGE BOOKS
OUR NEW HOME!

Sponsored by Blackdoge Books and the Writers Helping Writers Initiative (WHWI)
www.blackdogebooks.com/whwi