HOT LINKS:

 
"In a time of deceit telling the truth is a revolutionary act. If liberty means anything at all, it means the right to tell people what they do not want to hear."
― George Orwell
KLEPTOCRACY AND AUTOCRACY
Pass it on! Tell a friend!
Sleepwalking to Fascism
America Flirts with Anti-Semitism
By James Bruno — Dispatches From Exile

George Soros is the proxy du jour for anti-Semites. Jews and other minority groups are in the cross-hairs of America's fascist-friendly. They must not succeed.
Link:
Election Denialism
Pushed By Dark Money Groups
By Ed Pilkington and Jamie Corey — The Guardian
Three of the most prominent rightwing groups that spread election denial lies and advocate for restrictions on voting rights in the US have joined forces in a secret attempt to woo top election officials in Republican-controlled states.
Led by the Washington-based conservative thinktank the Heritage Foundation, the groups have created an incubator of policies that would restrict access to the ballot box and amplify false claims that fraud is rampant in American elections. The unstated yet implicit goal is to dampen Democratic turnout and help Republican candidates to victory.
Link:
How the Corporate Takeover of American Politics Began
By Robert Reich
The corporate takeover of American politics was rapid and ruthless. In 1976, I watched as thousands of corporate lobbyists descended on Washington. Fast forward to today, and lobbying has become a $3.7 billion dollar industry.
It all began with the Powell Memo.
Watch the YouTube Video!
Link:
The New Anarchy
The New Anarchy — In The Atlantic's Cover Story, Adrienne LaFrance reports that America is facing an extremist violence it does not know how to stop.
LINK:
"People build their political identities not around shared values but around a hatred for their foes, a phenomenon known as negative partisanship."
— Adrienne LaFrance
The New Anarchy
By Adrian LaFrance — The Atlantic
We face a new phase of domestic terror, one characterized by radicalized individuals with shape-shifting ideologies willing to kill their political enemies.
LINK:
"The thing about long-serving autocrats is that they become increasingly detached from not only the truth but also from being able to tolerate criticism."
— James Bruno
American Oligarchs
The Kushners, the Trumps, and the Marriage of Money and Power
By Andrea Bernstein
An absorbing, novelistic, and powerfully affecting work of history and investigative journalism that tracks the unraveling of American democracy.
In American Oligarchs, award-winning investigative journalist Andrea Bernstein tells the story of the Trump and Kushner families like never before. Building on her landmark reporting for the acclaimed podcast Trump, Inc. and The New Yorker, Bernstein brings to light new information about the families' arrival as immigrants to America, their paths to success, and the business and personal lives of the president and his closest family members.
Drawing on hundreds of interviews and more than one hundred thousand pages of documents, American Oligarchs details how the Trump and Kushner dynasties encouraged and profited from a system of corruption, dark money, and influence trading, and reveals the historical turning points and decisions on taxation, regulation, white-collar crime, and campaign finance laws that have brought us to where we are today.
A new afterword examines how the two families' transactional politics left America particularly vulnerable to the crises of 2020.
LINK:
Corporate Fraud Investigation
the hubris of the super-rich
By Freya Berry — The Guardian
While the fraudsters are often cunning, sooner or later they get carried away.
FTX's HQ, we now know, was not your typical one. CEO Sam Bankman-Fried ran his business from a $40m Bahamian penthouse named the Orchid, complete with Venetian plaster walls and a grand piano. The lot was nestled beside a championship golf course and a mega-yacht marina. Since Amazon doesn't deliver to the Bahamas, private jets did the job instead.
It wasn't your typical corporate HQ – but then, FTX is not your typical corporation. It's bankrupt, dragged down by its own financial abuses, with its chief executive facing prison. Yet while FTX has made headlines, its tale is not as unusual as you might think.
Link:
The 'Cryptoqueen' Scammed Investors Out of $4 Billion
Then she boarded a plane and disappeared
By Faith Karimi — CNN Business
Ruja Ignatova strode onto the stage in a flowing burgundy ball gown adorned with black sparkles. Beams of light flashed, fireballs erupted and Alicia Keys' "Girl on Fire" blared through the speakers at London's Wembley Arena.
That was in June 2016, when cryptocurrency was an emerging buzzword and investors were scrambling to cash in. 
"In two years, nobody will speak about Bitcoin anymore," she said, as investors applauded and whistled.
Sixteen months later, Ignatova boarded a plane in Sofia, Bulgaria, and vanished. She hasn't been seen since.
Link:
Conspiracy Theories About Davos
As elites arrive in Davos, conspiracy theories thrive
By Sophia Tulp — AP
NEW YORK (AP) — When some of the world's wealthiest and most influential figures gathered at the World Economic Forum's annual meeting last year, sessions on climate change drew high-level discussions on topics such as carbon financing and sustainable food systems.
But an entirely different narrative played out on the internet, where social media users claimed leaders wanted to force the population to eat insects instead of meat in the name of saving the environment.
LINK:  

Courage Under Fire
UNDER SIEGE AND OUTNUMBERED 58 TO 1 ON JANUARY 6
By Steven A. Sund
One of the darkest days in American history became an extraordinary story of courage under fire.
United States Capitol Police Chief Steven A. Sund's gripping personal account takes readers inside the events leading up to January 6, and provides a detailed and harrowing minute-by-minute account of the attack on the US Capitol, which was valiantly defended in hand-to-hand combat by the US Capitol Police officers who found themselves outnumbered fifty-eight to one.
LINK:
The January 6th Report
By Select Committee to Investigate, David Remnick, Jamie Raskin
On January 6, 2021, insurgents stormed the U.S. Capitol, an act of domestic terror without parallel in American history, designed to disrupt the peaceful transfer of power. In a resolution six months later, the House of Representatives called it "one of the darkest days of our democracy," and established a special committee to investigate how and why the attack happened.
LINK:
Paul Krugman Predicts
How GOP 'Fanatics' Will Make People Feel In 2023
By Lee Moran — HUFFPOST
The "prospects don't look good," the economist warned in his New York Times column. The party's unhinged lurch will lead people to "spend much of 2023 feeling nostalgic for the good old days of greed and cynicism" in U.S. politics.
LINK:  
The Rise of Kleptocracy
a challenge for democracy
By Christopher Walker and Melissa Aten — Journal of Democracy
With investigative reports focusing greater attention on the lavish lifestyles and illicit finances of certain states' officials and oligarchs, the term "kleptocracy" has become a regular feature of analysis. As the following essays show, this term signifies a problem that reaches from Russia to Malaysia to Equatorial Guinea, and one that poses increasing risk to democracy. Laundering both ill-gotten gains through the global financial system and their reputations through the services of "enablers" in the West, kleptocrats have found ways to successfully game the global system. In today's era of accelerated globalization, the factors driving kleptocracy have gathered force. The world now confronts "kleptocracy 2.0," a multifaceted threat to democracy that requires a coordinated and sophisticated transnational response.
LINK:  
Pigs at the Trough
How Corporate Greed and Political Corruption Are Undermining America
By Arianna Huffington
An exposé of the financial meltdown–and the flagrant greed that triggered it.
Once again, Huffington takes on the nexus of corporate highfliers, lobbyists, and Washington insiders who have created and zealously protected a culture of corruption in America. Hearkening back to the days of Enron and WorldCom, she draws a line connecting those accounting frauds to the much larger and more sophisticated corruption that drove the latest financial crisis.

The list of new culprits is long. Huffington calls them out–including AIG, Citigroup, and Merrill Lynch–and asks the probing questions of how things went so wrong and how we can rebuild our free market capitalist system on a sounder moral foundation.
Link:
The QAnonization of America and the Rise & Demise of Donald Trump
Is there any hope for a people three-quarters of whom believe in angels and over half of whom read below the sixth grade level? 
By James Bruno — Dispatches From Exile
Misinformation and populism go hand-in-hand.
77 percent of Americans believe in angels.
Two-thirds believe in ghosts.
A quarter believe in witches.
60 percent believe in evolution.
30 percent think that the government inserts secret mind-controlling technology into television broadcast signals.
More Americans could identify Michael Jackson as the composer of 'Beat It' and 'Billie Jean' than could identify the Bill of Rights as a body of amendments to the U.S. Constitution.
Half think that the Civil War, the Emancipation Proclamation or the War of 1812 occurred before the American Revolution.
54 percent of U.S. adults — some 130 million — read below the sixth-grade level.
20 percent believe government, media and finance are controlled by Satan-worshipping pedophiles.
Link:
Hatchet Man
How Bill Barr Broke the Prosecutor's Code and Corrupted the Justice Department
By Elie Honig
CNN Senior Legal Analyst Elie Honig exposes William Barr as the most corrupt attorney general in modern U.S. history, with stunning new scandals bubbling to the surface even after Barr's departure from office.  
Former federal prosecutor Elie Honig uncovers Barr's unprecedented abuse of power as Attorney General and the lasting structural damage done to the Justice Department. Honig uses his own experience as a prosecutor at DOJ to show how, as America's top law enforcement official, Barr repeatedly violated the Department's written rules, and those vital, unwritten norms and principles that comprise the "prosecutor's code."
Barr was corrupt from the beginning. His first act as AG was to distort the findings of Special Counsel Robert Mueller, earning a public rebuke for his dishonesty from Mueller himself and, later, from a federal judge. 
LINK:
Collective Illusions
Conformity, Complicity, and the Science of Why We Make Bad Decisions
By Tod Rose
Much of our thinking is informed by false assumptions—making us dangerously mistrustful as a society and needlessly unhappy as individuals. 
The desire to fit in is one of the most powerful, least understood forces in society. 
As human beings, we continually act against our own best interests because our brains misunderstand what others believe. A complicated set of illusions driven by conformity bias distorts how we see the world around us.
LINK:
Low Sense of Personal Control
Increases People's Affinity for Tighter, Rules-Based Culture
By Jim Silwa — Neuroscience News
People who feel a lack of personal control in their lives are more likely to prefer a culture that imposes order, according to research published by the American Psychological Association. These "tighter" cultures, in turn, perpetuate their existence by reducing individuals' sense of personal control and increasing their sense of collective control.
"Strong social norms—a core feature of tight cultures—help people view the world as simple and coherent. As strong norms guide people's behaviors and allow them to predict others' behaviors, they can provide a significant source of order and predictability in everyday social life," said lead author Anyi Ma, PhD, of Tulane University.
Link:
"Terror can rule absolutely only over men who are isolated against each other … Isolation may be the beginning of terror; it certainly is its most fertile ground; it always is its result."
— Hannah Arendt
Dark Money Groups
push election denialism on US state officials
By Ed Pilkington and Jamie Corey — The Guardian
LINK:
Dark Money
The Hidden History of the Billionaires Behind the Rise of the Radical Right
By Jane Mayer
Donald Trump's election victory was a huge victory for the billionaires who have been pouring money into the American political system.
Why is America living in an age of profound and widening economic inequality?
Why have even modest attempts to address climate change been defeated again and again?
Why do hedge-fund billionaires pay a far lower tax rate than middle-class workers?
In a riveting and indelible feat of reporting, Jane Mayer illuminates the history of an elite cadre of plutocrats—headed by the Kochs, the Scaifes, the Olins, and the Bradleys—who have bankrolled a systematic plan to fundamentally alter the American political system.
LINK:
The Dark Side
The Inside Story of How The War on Terror Turned into a War on American Ideals
By Jane Mayer
A dramatic, riveting, and definitive narrative account of how the United States made self-destructive decisions in the pursuit of terrorists around the world—decisions that not only violated the Constitution, but also hampered the pursuit of Al Qaeda.
In spellbinding detail, Jane Mayer relates the impact of these decisions by which key players, namely Vice President Dick Cheney and his powerful, secretive adviser David Addington, exploited September 11 to further a long held agenda to enhance presidential powers to a degree never known in U.S. history, and obliterate Constitutional protections that define the very essence of the American experiment. With a new afterward.
LINK:
Rise of the Vulcans
The History of Bush's War Cabinet
By James Mann 
When George W. Bush campaigned for the White House, he was such a novice in foreign policy that he couldn't name the president of Pakistan and momentarily suggested he thought the Taliban was a rock-and-roll band. But he relied upon a group called the Vulcans—an inner circle of advisers with a long, shared experience in government, dating back to the Nixon, Ford, Reagan and first Bush administrations.
After returning to power in 2001, the Vulcans were widely expected to restore U.S. foreign policy to what it had been under George H. W. Bush and previous Republican administrations. Instead, the Vulcans put America on an entirely new and different course, adopting a far-reaching set of ideas that changed the world and America's role in it.
Rise of the Vulcans is nothing less than a detailed, incisive thirty-five-year history of the top six members of the Vulcans—Dick Cheney, Donald Rumsfeld, Colin Powell, Paul Wolfowitz, Richard Armitage, and Condoleezza Rice—and the era of American dominance they represent. It is the story of the lives, ideas and careers of Bush's war cabinet—the group of Washington insiders who took charge of America's response to September 11 and led the nation into its wars in Afghanistan and Iraq.
LINK:
The Petroleum Papers
Inside the Far-Right Conspiracy to Cover Up Climate Change
By Geoff Dembicki
Burning fossil fuels will cause catastrophic global warming: this is what top American oil executives were told by scientists in 1959. But they ignored that warning.
Instead, they developed one of the biggest, most polluting oil sources in the world—the oil sands in Alberta, Canada. As investigative journalist Geoff Dembicki reveals in this explosive book, the decades-long conspiracy to keep the oil sands flowing into the U.S. would turn out to be one of the biggest reasons for the world's failure to stop the climate crisis.
LINK:  
Exxon's Climate Crisis Predictions
have increased its legal peril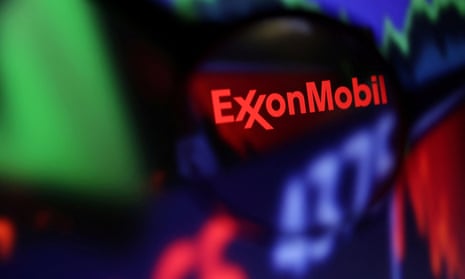 By Oliver Milman — The Guardian
Further revelations of the extent of Exxon's historical knowledge of the unfolding climate crisis may have deepened the legal peril faced by the oil giant, with several US states suing the company for alleged deception, claiming their cases have now been strengthened.
Link:
Fossil Fuels Kill More People Than Covid
Why are we so blind to the harms of oil and gas?
By Rebecca Solnit — The Guardian
Were we able to perceive afresh the sheer scale of fossil fuel impact we might be horrified, but because this is an old problem too many don't see it as a problem.
If fossil fuel use and impact had suddenly appeared overnight, their catastrophic poisonousness and destructiveness would be obvious. But they have so incrementally become part of everyday life nearly everywhere on Earth that those impacts are largely accepted or ignored.
Why is that?
Link:
Why We Need New Stories on Climate
'If you win the popular imagination, you change the game'
By Rebecca Solnit — The Guardian
So much is happening, both wonderful and terrible – and it matters how we tell it. We can't erase the bad news, but to ignore the good is the route to indifference or despair.
Every crisis is in part a storytelling crisis. This is as true of climate chaos as anything else. We are hemmed in by stories that prevent us from seeing, or believing in, or acting on the possibilities for change. Some are habits of mind, some are industry propaganda. Sometimes, the situation has changed but the stories haven't, and people follow the old versions, like outdated maps, into dead ends.
Link:
The Revenge of Power
How autocrats are reinventing politics for the 21st century
By Moisés Naím
In The Revenge of Power, Naím turns to the trends, conditions, technologies and behaviors that are contributing to the concentration of power, and to the clash between those forces that weaken power and those that strengthen it. He concentrates on the three "P"s—populism, polarization, and post-truths. All of which are as old as time, but are combined by today's autocrats to undermine democratic life in new and frightening ways. Power has not changed. But the way people go about gaining it and using it has been transformed.
LINK:
The 48 Laws of Power
By Robert Greene
Some laws teach the need for prudence ("Law 1: Never Outshine the Master"), others teach the value of confidence ("Law 28: Enter Action with Boldness"), and many recommend absolute self-preservation ("Law 15: Crush Your Enemy Totally"). Every law, though, has one thing in common: an interest in total domination. In a bold and arresting two-color package, The 48 Laws of Power is ideal whether your aim is conquest, self-defense, or simply to understand the rules of the game.
Link:  
The Powell Memo
The worst memo in American history came from Lewis Powell
By Robert Reich
U.S. Sen. Joe Manchin, D-W.Va., has been Congress' largest recipient of money from natural gas pipeline companies. He just reciprocated by gaining Senate support for the Mountain Valley pipeline in West Virginia and expedited approval for pipelines nationwide. U.S. Sen. Kyrsten Sinema, D-Ariz., is among Congress's largest recipients of money from the private-equity industry. She just reciprocated by preserving private-equity's tax loophole in the Inflation Reduction Act.
We almost take for granted big corporate money in American politics. But it started with the Powell memo in 1971.
Link:  
The Corporate Takeover of American Politics
began with a man and a memo — the powell memo
By Robert Reich
The corporate takeover of American politics was rapid and ruthless. In 1976, I watched as thousands of corporate lobbyists descended on Washington.
Fast forward to today, and lobbying has become a $3.7 billion dollar industry. It all began with the Powell Memo.
Link:  
Corporations Are NOT People
Reclaiming Democracy from Big Money and Global Corporations
By Jeffrey D. Clements
A revised and updated edition of the definitive guide to overturning Citizens United.
Since the Supreme Court's Citizens United ruling that the rights of things—money and corporations—matter more than the rights of people, America has faced a crisis of democracy. In this timely and thoroughly updated second edition, Jeff Clements describes the strange history of this bizarre ruling, its ongoing destructive effects, and the growing movement to reverse it. 
Link:  
Tony Soprano's America
the criminal side of the american dream
By David Simon
In this fascinating look at the social and family dynamics of Tony's life and at the societal problems that surround it – crime, drugs, infidelity, gambling, corruption, and their wide-reaching effects – writer and criminologist David Simon takes the reader through all aspects of crime in America: from the streets to the boardroom, and from the local hood to far-reaching international syndicates. 
Link:  
The Gambino Mafia Crime Family
By Mafia Library
The Gambino family is a prime example of organized crime families, and their in-house fighting and varying styles of leadership have defined the age of the mob. Since the beginning of the twentieth century, the family underwent a series of names and leaders, but they always remained at the top of the New York mob regime and retained their Sicilian ties.
Link:  
The U.S. Needs a New Strategy
Toward the Autocratic World
By Anne Applebaum — The Atlantic
By enabling Putin and other global kleptocrats, the West undermined democracy. It's time to change tactics.
THINGS HAVE CHANGED:
"Nowadays, autocracies are run not by one bad guy, but by networks composed of kleptocratic financial structures, security services (military, police, paramilitary groups, surveillance personnel), and professional propagandists. The members of these networks are connected not only within a given country, but among many countries."
Link:  
Fascism: A Warning
By Madeleine Albright 
A personal and urgent examination of Fascism in the twentieth century and how its legacy shapes today's world.
A Fascist, observed Madeleine Albright, "is someone who claims to speak for a whole nation or group, is utterly unconcerned with the rights of others, and is willing to use violence and whatever other means are necessary to achieve the goals he or she might have." 
The twentieth century was defined by the clash between democracy and Fascism, a struggle that created uncertainty about the survival of human freedom and left millions dead. Given the horrors of that experience, one might expect the world to reject the spiritual successors to Hitler and Mussolini should they arise in our era. 
Fascism, as she shows, not only endured through the twentieth century but now presents a more virulent threat to peace and justice than at any time since the end of World War II. The
Link:  
How Fascism Works
the politics of us and them
By Jason Stanley
As the child of refugees of World War II Europe and a renowned philosopher and scholar of propaganda, Jason Stanley has a deep understanding of how democratic societies can be vulnerable to fascism: Nations don't have to be fascist to suffer from fascist politics.
In fact, fascism's roots have been present in the United States for more than a century. Alarmed by the pervasive rise of fascist tactics both at home and around the globe, Stanley focuses here on the structures that unite them, laying out and analyzing the ten pillars of fascist politics—the language and beliefs that separate people into an "us" and a "them." He knits together reflections on history, philosophy, sociology, and critical race theory with stories from contemporary Hungary, Poland, India, Myanmar, and the United States, among other nations. 
Link:  
The Origins of Totalitarianism
By Hannah Arendt
The Origins of Totalitarianism begins with the rise of anti-Semitism in central and western Europe in the 1800s and continues with an examination of European colonial imperialism from 1884 to the outbreak of World War I. Arendt explores the institutions and operations of totalitarian movements, focusing on the two genuine forms of totalitarian government in our time—Nazi Germany and Stalinist Russia—which she adroitly recognizes were two sides of the same coin, rather than opposing philosophies of Right and Left.
Link:  
The Psychology of Totalitarianism
By Mattias Desmet
The world is in the grips of mass formation—a dangerous, collective type of hypnosis—as we bear witness to loneliness, free-floating anxiety, and fear giving way to censorship, loss of privacy, and surrendered freedoms. It is all spurred by a singular, focused crisis narrative that forbids dissident views and relies on destructive groupthink.
Totalitarianism is not a coincidence and does not form in a vacuum. It arises from a collective psychosis that has followed a predictable script throughout history, its formation gaining strength and speed with each generation—from the Jacobins to the Nazis and Stalinists—as technology advances. Governments, mass media, and other mechanized forces use fear, loneliness, and isolation to demoralize populations and exert control, persuading large groups of people to act against their own interests, always with destructive results.
Link:
"These are the times that try men's souls: the summer soldier and the sunshine patriot will, in this crisis, shrink from the service of his country…"
— Thomas Paine 1776
How to Stand Up to a Dictator
the fight for our future
By Maria Ressa
How to Stand Up to a Dictator is the story of how the creep towards authoritarianism, in the Philippines and around the world, has been aided and abetted by the social media companies. Ressa exposes how they have allowed their platforms to spread a virus of lies that infect each of us, pitting us against one another, igniting, even creating, our fears, anger, and hate, and how this has accelerated the rise of authoritarians and dictators around the world. She maps a network of disinformation—a heinous web of cause and effect—that has netted the globe: from Duterte's drug wars to America's Capitol Hill; Britain's Brexit to Russian and Chinese cyber-warfare; Facebook and Silicon Valley to our own clicks and votes. in others. 
Link:
Autocracy Is Winning
By Anne Applebaum — The Atlantic
If the 20th century was the story of slow, uneven progress toward the victory of liberal democracy over other ideologies—communism, fascism, virulent nationalism—the 21st century is, so far, a story of the reverse.
Democratic revolutions are contagious. If you can stamp them out in one country, you might prevent them from starting in others. 
Link:
There Is No Liberal World Order
Unless democracies defend themselves, the forces of autocracy will destroy them.
By Anne Applebaum — The Atlantic
We convinced ourselves that there was no harm in enriching dictators and their cronies. Trade, we imagined, would transform our trading partners. Wealth would bring liberalism. Capitalism would bring democracy—and democracy would bring peace.
But while we were happily living under the illusion that "Never again" meant something real, the leaders of Russia, owners of the world's largest nuclear arsenal, were reconstructing an army and a propaganda machine designed to facilitate mass murder, as well as a mafia state controlled by a tiny number of men and bearing no resemblance to Western capitalism. 
Link:  
Robert B. Reich
"A handful of billionaires now have unprecedented control over banking, the food we eat, the healthcare we can access and, now, the information we receive.  This is what oligarchy looks like."
— Robert B. Reich
The World Putin Made
By Anne Applebaum — The Atlantic
It was December 1989, the Berlin Wall had fallen, and in Dresden, crowds were gathering outside the headquarters of the Stasi, the East German secret police, shouting insults and demanding access. Nearby, frantic KGB officers—the Soviet advisers whom the Stasi had long referred to as "the friends"—were barricaded inside their villa, burning papers. "We destroyed everything," remembered one of those officers, Vladimir Putin. "All our communications, our lists of contacts and our agents' networks … We burned so much stuff that the furnace burst."
For hundreds of millions of people, the fall of the Berlin Wall was a great triumph: The moment marked the end of hated dictatorships and the beginning of a better era. But for the KGB officers stationed in Dresden, the political revolutions of 1989 marked the end of their empire and the beginning of an era of humiliation. In interviews, Putin has returned to that moment—the moment when reinforcements did not come—always describing it as a turning point in his own life.
Putin swore, it seems, to dedicate his life to restoring his country's glory.
Link:
The Accidental Czar
The Life and Lies of Vladimir Putin
By Andrew S. Weiss and Brian "Box" Brown
This riveting graphic novel biography chronicles Vladimir Putin's rise from a mid-level KGB officer to the autocratic leader of Russia and reveals the truth behind the strongman persona he has spent his career cultivating.
Link:
The Man Without a Face
The Unlikely Rise of Vladimir Putin
By Masha Gessen
The chilling account of how a low-level, small-minded KGB operative ascended to the Russian presidency and, in an astonishingly short time, destroyed years of progress and made his country once more a threat to his own people and to the world.
Link:
The Heartland Theory & Vladimir Putin
Back to the 19th Century
By James Bruno — Dispatches From Exile
Putin aims to return the world to a hierarchical and largely anti-democratic time when Great Powers called the shots. He must be stopped.
In many ways, the world has been harkening back to the 19th century, Halford Mackinder's century which was lorded over by kaisers, tsars, emperors and sultans, when realpolitik was marked by the moral conscience and actions of junkyard dogs, when cultural communities were divvied up like so much real estate and potentates drew lines on the map delineating spheres of influence. Vladimir Putin aims to return the world to this hierarchical and largely anti-democratic time when Great Powers called the shots.
He must be stopped.
LINK:
Don't Fear Putin's Demise
Victory for Ukraine, Democracy for Russia
By Garry Kasparov and Mikhail Khodorkovsky — Foreign Affairs
The regime of Russian President Vladimir Putin is living on borrowed time. The tide of history is turning, and everything from Ukraine's advances on the battlefield to the West's enduring unity and resolve in the face of Putin's aggression points to 2023 being a decisive year. If the West holds firm, Putin's regime will likely collapse in the near future.
Yet some of Ukraine's key partners continue to resist supplying Kyiv with the weapons it needs to deliver the knockout punch. 
Link:
Putin Doesn't Fear a Coup by Oligarchs
But he should fear his fellow spies!
By Steven L. Hall — The Washington Post
Russia's security services have tried to topple its leaders before!
"If the security elite perceives the system is rotting, they will do what's necessary to protect their interests."
Link:
Putin's Nuclear Threats
A Wake-Up Call for the World
By Uri Friedman — The Atlantic
The Russian leader's actions have opened our eyes to how dependent we all are on the whims of one man and his nuclear arsenal.
Link:
"The entire system of nuclear deterrence is and always has been incredibly dangerous and fragile. We tend not to notice this—or, perhaps, are more able to push this knowledge far enough into the background to ignore how disturbing it is—until there is a crisis that brings the absurdity of the whole system into focus."
— Eryn MacDonald, global-security analyst at the Union of Concerned Scientists
Ukraine's Revolt, Russia's Revenge
By Christopher M. Smith
An eyewitness account by a U.S. diplomat of Russia's brazen attempt to undo the democratic revolution in Ukraine
Told from the perspective of a U.S. diplomat in Kiev, this book is the true story of Ukraine's anti-corruption revolution in 2013—14, Russia's intervention and invasion of that nation, and the limited role played by the United States. It puts into a readable narrative the previously unpublished reporting by seasoned U.S. diplomatic and military professionals, a wealth of information on Ukrainian high-level and street-level politics, a broad analysis of the international context, and vivid descriptions of people and places in Ukraine during the EuroMaidan Revolution. The book also counters Russia's disinformation narratives about the revolution and America's role in it.
Link:
Time Is Not On Ukraine's Side
By Condoleezza Rice and Robert Gates — Opinion at The Washington Post
When it comes to the war in Ukraine, about the only thing that's certain right now is that the fighting and destruction will continue.
Vladimir Putin remains fully committed to bringing all of Ukraine back under Russian control or — failing that — destroying it as a viable country.
Link:
"With searing clarity, Red Famine demonstrates the horrific consequences of a campaign to eradicate 'backwardness' when undertaken by a regime in a state of war with its own people."
—The Economist
Red Famine
Stalin's War on Ukraine
By Anne Applebaum
In 1929 Stalin launched his policy of agricultural collectivization—in effect a second Russian revolution—which forced millions of peasants off their land and onto collective farms. The result was a catastrophic famine, the most lethal in European history. At least five million people died between 1931 and 1933 in the USSR. But instead of sending relief the Soviet state made use of the catastrophe to rid itself of a political problem. In Red Famine, Anne Applebaum argues that more than three million of those dead were Ukrainians who perished not because they were accidental victims of a bad policy but because the state deliberately set out to kill them. Devastating and definitive, Red Famine captures the horror of ordinary people struggling to survive extraordinary evil. 
Link:
Blowing Up Russia
The Book that Got Litvinenko Murdered
By Yuri Felshtinsky and Alexander Litvinenko
Alexander Litvinenko wrote Blowing up Russia to reveal in gripping detail how his FSB colleagues in the Russian secret service started an unprecedented 'Islamist' bombing campaign of apartment buildings in Moscow as part the first election campaign of Vladimir Putin. MI6 judged this whistleblowing book to be the reason for his assassination with Polonium-210 in London in 2006.
LINK:
How the War in Ukraine Could Change History
A political scientist on why the fate of the global political order hangs in the balance.
By Sean Illing — Vox
Russia's invasion of Ukraine is a world-historical event and the effects of it will likely ripple out for years to come.
Since 1945, the world has done a remarkably good job of preventing wars between great powers and making the costs of unprovoked aggression extremely high. In a matter of days, Russia has upended this system. A major war, if not probable, is at least plausible — and that's a significant shift.
Link:
The War in Ukraine Could Change Everything
TED Talk on YouTube
By Bruno Giussani and Yuval Noah Harari
Concerned about the war Ukraine? You're not alone. Historian Yuval Noah Harari provides important context on the Russian invasion, including Ukraine's long history of resistance, the specter of nuclear war and his view of why, even if Putin wins all the military battles, he's already lost the war.
Link:
"How people think about the country depends on the stories they hear about it."
— Heather Cox Richardson
Malcolm Nance in Mariupol
The Plot to Hack America
How Putin's Cyberspies and WikiLeaks Tried to Steal the 2016 Election
By Malcolm Nance
Published a full month prior to the divisive Trump vs. Clinton 2016 presidential election, this book exposed the Russian hacking while the CIA was drafting their own report. In April 2016, computer technicians at the Democratic National Committee discovered that someone had accessed the organization's computer servers and conducted a theft that is best described as Watergate 2.0. In the weeks that followed, the nation's top computer security experts discovered that the cyber thieves had helped themselves to everything: sensitive documents, emails, donor information, even voice mails.
LINK:  
The Plot to Destroy Democracy
How Putin and His Spies Are Undermining America and Dismantling the West
By Malcolm Nance
A provocative, comprehensive analysis of Vladimir Putin and Russia's master plan to destroy democracy in the age of Donald Trump.
In the greatest intelligence operation in the history of the world, Donald Trump was made President of the United States with the assistance of a foreign power. For the first time, The Plot to Destroy Democracy reveals the dramatic story of how blackmail, espionage, assassination, and psychological warfare were used by Vladimir Putin and his spy agencies to steal the 2016 U.S. election — and attempted to bring about the fall of NATO, the European Union, and western democracy. It will show how Russia and its fifth column allies tried to flip the cornerstones of democracy in order to re-engineer the world political order that has kept most of the world free since 1945.
LINK:
House of Trump House of Putin
The Untold Story of Donald Trump and the Russian Mafia
By Craig Unger
The first comprehensive investigation into the decades-long relationship among Donald Trump, Vladimir Putin, and the Russian Mafia that ultimately helped win Trump the White House.
It is a chilling story that begins in the 1970s, when Trump made his first splash in the booming, money-drenched world of New York real estate, and ends with Trump's inauguration as president of the United States. That moment was the culmination of Vladimir Putin's long mission to undermine Western democracy, a mission that he and his hand-selected group of oligarchs and Mafia kingpins had ensnared Trump in, starting more than twenty years ago with the massive bailout of a string of sensational Trump hotel and casino failures in Atlantic City.
This book confirms the most incredible American paranoias about Russian malevolence.
LINK:
Trump's Ties to the Russian Mafia
go back 3 decades
By Sean Illing — VOX
Journalist Craig Unger talks Russia, Trump, and "one of the greatest intelligence operations in history."
On November 9, 2016, just a few minutes after Donald Trump was elected president of the United States, a man named Vyacheslav Nikonov approached a microphone in the Russian State Duma (their equivalent of the US House of Representatives) and made a very unusual statement.
"Dear friends, respected colleagues!" Nikonov said. "Three minutes ago, Hillary Clinton admitted her defeat in US presidential elections, and a second ago Trump started his speech as an elected president of the United States of America, and I congratulate you on this."
LINK:
The Atlantic Slave Trade in Two Minutes
315 years. 20,528 Voyages. Millions of lives.
By Andrew Kahn and Jamelle Bouie — Slate
From the trade's beginning in the 16th century to its conclusion in the 19th, slave merchants brought the vast majority of enslaved Africans to two places: the Caribbean and Brazil. 
Of the more than 10 million enslaved Africans to eventually reach the Western Hemisphere, just 388,747—less than 4 percent of the total—came to North America. This was dwarfed by the 1.3 million brought to Spanish Central America, the 4 million brought to British, French, Dutch, and Danish holdings in the Caribbean, and the 4.8 million brought to Brazil.
LINK:
We do the research
so you don't have to!
A Free Service from
BLACKDOGE BOOKS
OUR NEW HOME!

Sponsored by Blackdoge Books and the Writers Helping Writers Initiative (WHWI)
www.blackdogebooks.com/whwi